By Anthony Herring Warning: This review contains spoilers for the first season of "Loki" Back in Avengers: Endgame, the Avengers enacted a "Time Heist" where they traveled through time to gather all six Infinity Stones. One of the places that they went to was New York City in 2012, where the final battle of The Avengers occurred. After a dangerous mishap involving the Hulk and a flight of stairs, the Avengers fail in gaining the Tesseract (Space Stone), and it ends up in the hands of none other than Loki. With the Stone in his possession, he disappears. That was the last time we all saw him, and none of us knew when he would see him again. Everything changed in 2019, where it was revealed that Loki's story would continue in a Disney+ show, aptly titled 'Loki'. After several delays due to COVID-19, Loki premiered on Disney+ on June 9th, 2021 and ended on July 14th. It is the third MCU show on the platform, following WandaVision and The Falcon and the Winter Soldier, and is the third installment of Phase Four. Overall, Loki ultimately proved to be a wacky ride from start to finish.
He's the Loki to All of This
Inside the Magic
The show's premise is this: the Loki that escaped in
Endgame
has been arrested by the Time Variance Authority (TVA), since his theft of the Tesseract violates the "Sacred Timeline." This violation resulted in the near-creation of an alternate timeline, and Loki is dubbed a variant. Rather than face the threat of being erased from existence, Loki reluctantly works with the TVA to stop a rogue variant of himself from destroying the timeline.
When it comes to playing this character, Tom Hiddleston has never phoned it in in a performance, and the streak continues here. The Loki that the show follows didn't go through the redemption arc that ended in
Infinity War,
so Hiddleston has wiggle room to try something new: a semi-redemption of sorts. In the first episode,
Glorious Purpose
, Loki is shown both his life and failures by TVA agent Mobius (played by Owen Wilson). Mobius confronts him on the "God of Mischief" persona that Loki has created, and Hiddleston does a great job in conveying the character's insecurities about it and rationale for creating it.
The cherry on top is the fact that Loki actually witnesses what happened to him in the Sacred Timeline—including the moment where Thanos killed him. It's a powerful scene, and it helps make Loki see that in order to change for the better, he'll have to save himself first.
Lament This-1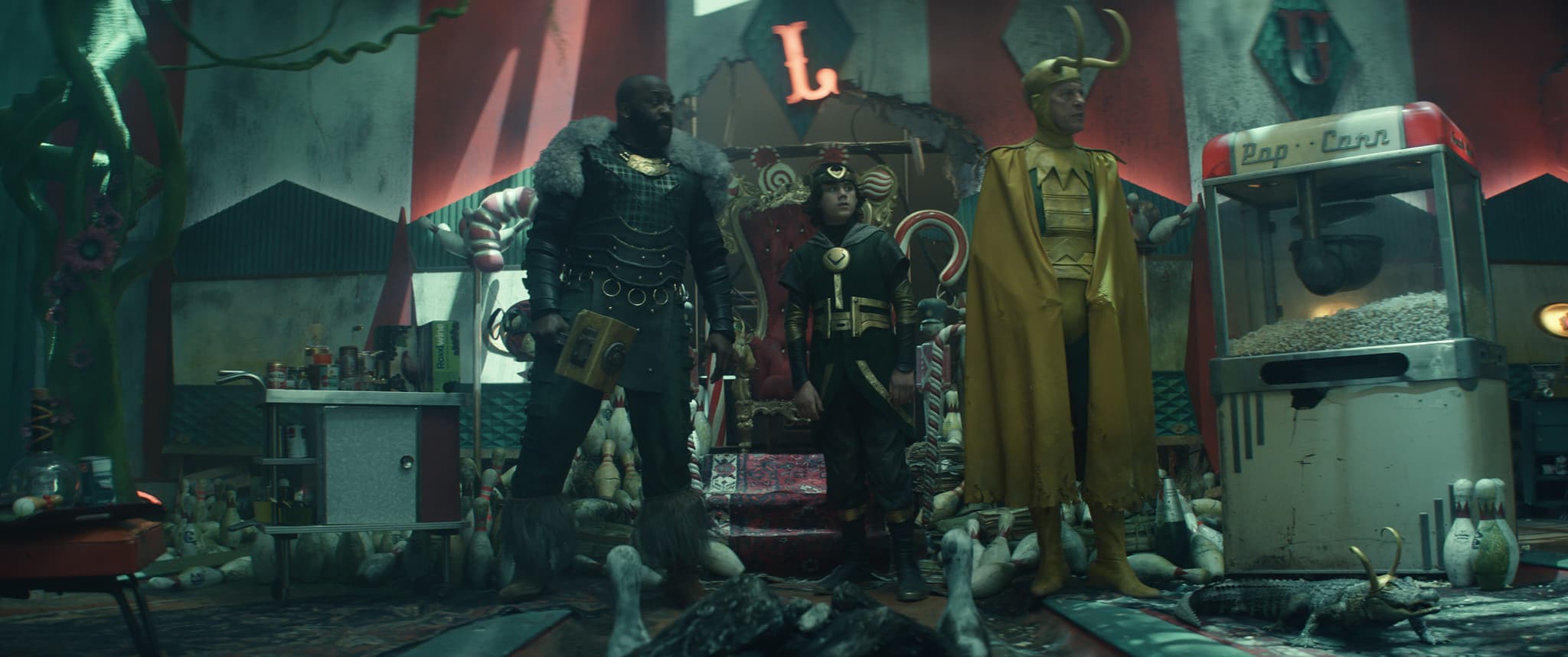 Marvel
Since
Loki
deals with timelines, alternate timelines, and other things (more on that later), it's not surprising to find that variants of the title character exist. The primary one that Loki encounters is Sylvie, played by Sophia Di Martino. She has a hatred for the TVA, who took her when she was a child and has been on the run from them ever since. Loki and Sylvie inevitably find their goals aligning, and go on a season-long adventure in the hopes of destroying the TVA. Di Martino is a welcome addition to the MCU, delivering a charismatic and engaging performance—even outshining Hiddleston on many occasions. (That; however, doesn't hinder the wonderful chemistry that the two share).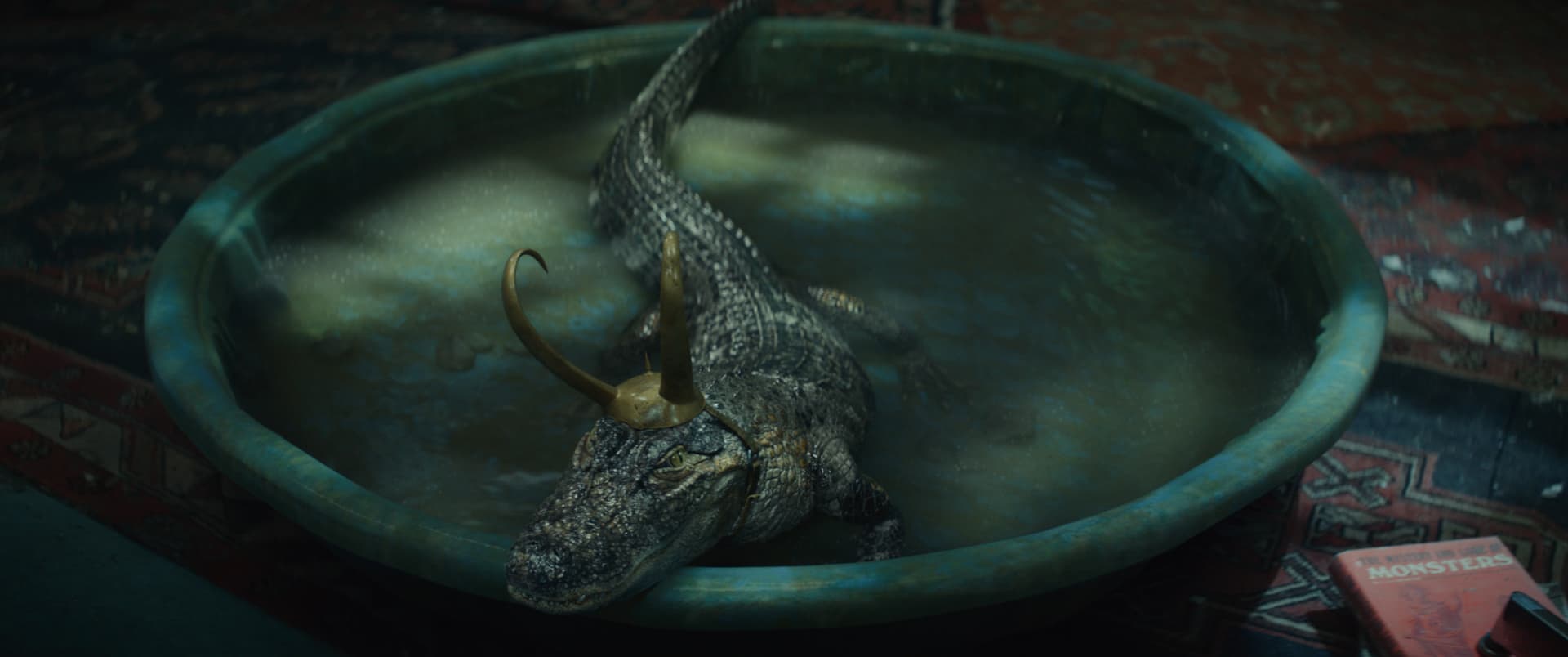 Marvel
Other variants of Loki show up, such as Classic Loki, Boastful Loki, President Loki, Kid Loki, and even an alligator Loki (Alli-Loki?). When it comes to these other variants, results are…mixed. Classic Loki, played by Richard E. Grant, is by far the best of the bunch, providing a version of the character who has lost his "glorious purpose." (Such purpose actually has an effective payoff for Classic Loki, where he helps Loki and Sylvie in an emotional way).
Unfortunately, the same cannot be said for the other variants. President Loki—also played by Hiddleston—has a hilarious scene with Alli-Loki, but that's about it. Alli-Loki's only gimmick is that he's an alligator. Boastful Loki's thing is that…he's boastful—and a traitor. Kid Loki happens to be the oldest of this group of variants, having killed his Thor long ago. Despite that, his only
real
purpose is to gift Loki with a weapon that will prove useful to him in the future.
Let's go out with a Kang!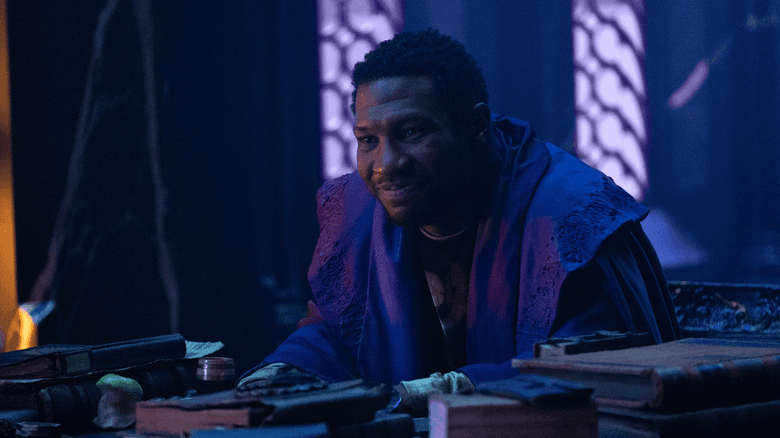 Marvel
The final episode of the season,
For All Time. Always.
, has Loki and Sylvie meet the creator of the TVA, He Who Remains (HWR), played by Jonathan Majors. HWR reveals to the duo that he created the organization, so as to keep the timeline safe from his more dangerous variants, HWR waged a "multiverse war" a long time ago. Loki ultimately hesitates on killing him, fearing the worst, but Sylvie thinks otherwise. She kills HWR and sends Loki back to the TVA—only to see that her actions have unleashed the worst.
This episode will no doubt have massive ramifications for the MCU, and it all comes back to HWR. Majors' performance as the character was a tad goofy, but considering that he has been doing this who-knows-how long—
completely alone
, mind you—it makes sense why he'd be a bit loony. It also is a bit worrisome considering that while HWR revealed his doings to Loki and Sylvie, he spoke about it all so…casually; as if everything he's done is menial. Since HWR is meant to be the "good variant" of Kang the Conqueror—who Majors will be playing in 2023's
Ant-Man and the Wasp: Quantumania
—this is a clear sign that Kang will not to be taken lightly.
---
Sources:
Marvel
IMDB
Disney
Disney
Disney
Marvel
Images:
Inside the Magic
Marvel
Marvel
Marvel
Featured Image:
Deadline
Comments