As we end this COVID-stricken year, many of us are still quarantining in our homes or are following social-distancing regulations and having to find safe alternatives to celebrate the holiday season. It has been especially difficult getting in the holiday spirit with the unusually warm weather, but listed below are some ways you can still feel festive while following
CDC COVID-19 Guidelines
. If you are quarantining by yourself, these activities work all the same. However, if you would like to partake in these activities with friends and family, they work just as well over web communication platforms, like Zoom.
Make Handmade Ornaments
[caption id="" align="alignright" width="236"]
Image from
Wholefully
[/caption]
Making salt dough ornaments is one of the easiest ways to create decorations at home. This activity only requires at least an hour of your time and three basic ingredients—flour, salt, and water. In a way, this activity is like playing with
Play-doh
because of the creativity involved in flattening the dough in your palms, cutting out shapes, rolling out decorative attachments, and imprinting designs in the dough. Then, if the plain cream color becomes boring, you can add food coloring to spice up the mix. Therefore, if you are looking for a fun, easy, hands-on, and heart-warming activity, making salt dough ornaments is a fun alternative to going out and buying ornaments. Plus, you can personalize each one to your own taste, covering your home in warm memories and a sugar cookie smell.
Here
are easy-to-follow directions for making salt dough ornaments.
Mail Handmade Cards to Loved Ones
One of the most outdated forms of communication, due to technology, is mailing letters to loved ones. Even though it is easier to make a phone call or send a quick text message, taking the time to write a letter to someone shows you truly care. Therefore, what better time to make and send cards to people you care about than the holiday season?
[caption id="" align="alignright" width="343"]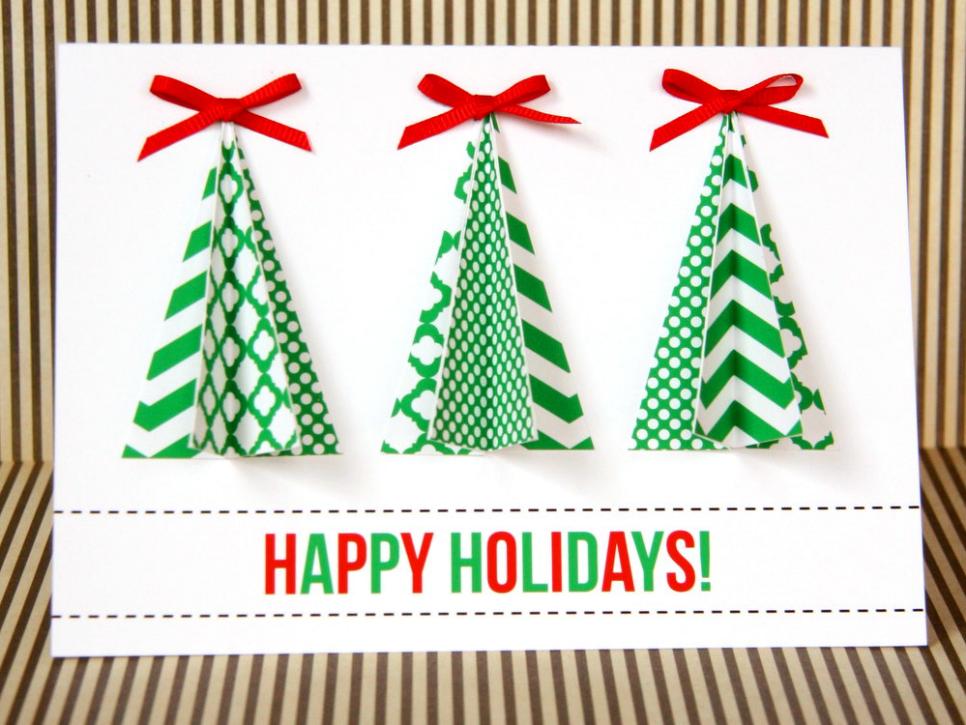 Image from
HGTV
[/caption]
This project is flexible on time and can be as complex as you want it to be. If you want to send a simple letter, all you need is a piece of plain paper. But, if you want to take more time, your supplies can include construction paper, glue, scissors, and any other craft supplies you find lying around your home. Then, when you are satisfied with the result, you can safely buy a stamp at your local post office and mail it out that same day. Your loved one will most likely receive it within the next week and appreciate your thoughtfulness.
Go Christmas Light Hunting
[caption id="" align="alignright" width="372"]
Image from
Hudson Valley Parent
[/caption]
Since many people have been forced home for most of this gloomy year, many outdoor supply businesses have seen an
increase in Christmas light sales
as compared to last year. Many families see the lights as a way of brightening the end of the year and providing a sense of hope for the future. But, if you are unable to put up your own lights, Christmas light hunting and tours are a safe alternative to experience the holiday tradition. If you live in a town or city, you just need a mask, coat, and a pair of shoes. But, if you live remotely or wish to take a road trip, you just need a blanket, snacks, a holiday music playlist, and a vehicle. Then, you have a relaxing activity that safely gets you out of the house and experiencing the epitome of the holiday season. If you are looking for a large display of lights,
here
is a list of Christmas light shows available in the Indianapolis area, along with the dates they will be available. Many of these displays are available through the first week of January. But, if you are looking to stay local, the city of Muncie is hosting
"Light Up DWNTWN"
, with music and light shows every Thursday through Sunday in December.
Support Small Tree Farm Businesses
Right now, small businesses are
struggling
under the weight of the pandemic, but the case is not the same for tree farms. This is due to the
rise in sales
. However, tree farms are only seasonal businesses, so while profit is at an all-time high, it is not continuous, like other businesses. Therefore, supporting successful small businesses is a must. Especially after the United States faced an alarming amount of
tree farm closings
before COVID.
[caption id="" align="alignright" width="364"]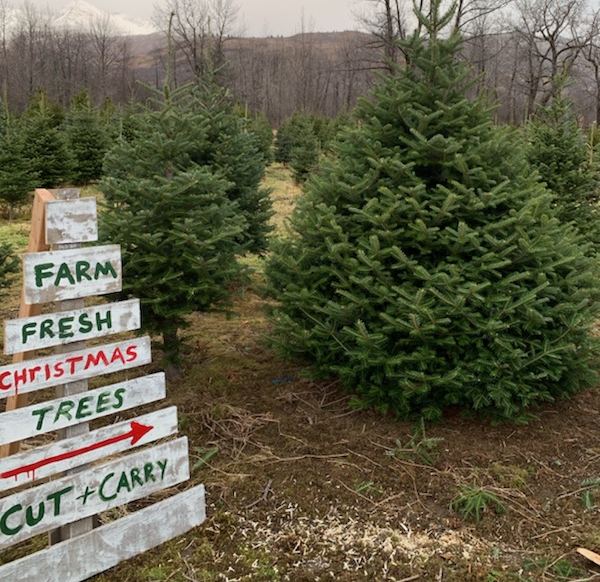 Image from
KTOO
[/caption]
Despite this, real Christmas trees provide the home with another epitome of the holiday season. They not only spruce up a home with a natural pine smell but create a warm comfortable feeling because of their connection to memories of celebration. Although
some people believe
their upkeep to be a hassle, quarantine makes this easier because of an increase in time and care around the home. Plus, picking out a tree is a safe tradition (if socially distanced and wearing a mask) that gets you out of the house and enjoying the holiday season. Furthermore, real Christmas trees help
protect the environment
more because of their ability to be recycled and slow climate change, as compared to artificial trees. Provided
here
are real Christmas tree caring instructions.
Feed Nature with Birdseed Ornaments
[caption id="" align="alignright" width="332"]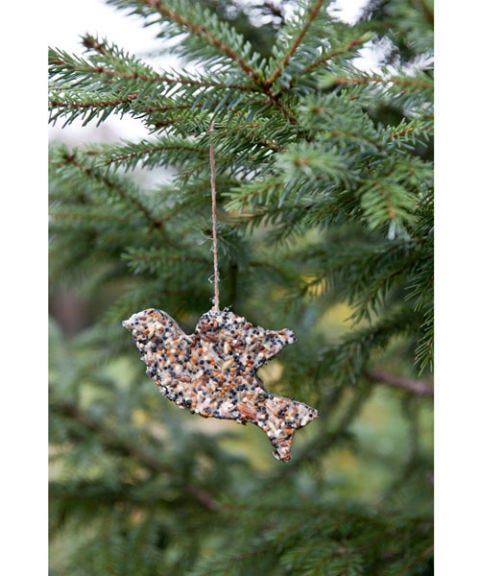 Image from
Country Living
[/caption]
Staying inside all the time can sometimes be draining and require a change of scenery. While this may be difficult in populated living spaces, watching nature can be calming and comforting, in general. Birdseed ornaments can help you by drawing in more birds to not only the area but your residence, too. Many of these
birds include
Northern Cardinals, Bluejays, and Mourning Doves. Thus, providing an entertaining and enjoyable living experience during the holidays, especially if you are looking for some unlikely companions during quarantine. Overall, this short-term bird-friendly project creates a long-term activity: bird watching. Thus, extending your holiday enjoyment beyond December, too.
Making the ornaments is easy and takes at least a couple of hours to finish. The only ingredients you need are coconut oil, birdseed, and nuts. You can choose which birdseed and nuts you wish. However, before making the ornaments, just make sure you have a cookie-cutter and some ribbon/twine to hang the ornament with.
Here
are the full instructions to make the ornaments.
---
Sources: CDC, Country Living, Downtown Muncie, Indiana Division of Fish and Wildlife Department of Natural Resources, Indiana University, PNAS, Purdue University, The Hawk Eye, The Nature Conservancy, The Reflector, The Washington Post, Visit Indy, Wholefully
Images:
Country Living
,
HGTV
,
Hudson Valley Parent
,
KTOO
,
Wholefully
,
Featured Image:
Pillsbury
Comments