The opinions and views expressed in this article are those of the author and do not reflect the opinion of Byte or Byte's editorial board.
Growing up, punk music always had a special place in my heart. It offered me a way to let out all of my built-up emotions and frustrations. If I was angry at the world or my parents or my sisters, I had punk music to help me yell it out and face it. If I was scared, it hyped me up with its snarky attitude and raw power. Recently; however, I noticed that all the punk music I had been listening to growing up consisted of all-male bands. Which disappointed me, because I knew that there must be bands full of women who are also furious at the world and at how they're treated. Women who also had an attitude and humor that was so commonly a part of punk. Here are some female bands I found that shared even more viewpoints on music, the world, and what punk really means to them.  
Tacocat
Tacocat is a largely female, indie pop-punk band that originated, as many punk bands have, in Seattle, Washington. The band's songs are coated in humor and sarcasm, describing silly situations and topics. But the band also discusses issues women face every day: catcalling, period-shaming, and mansplaining in their songs "Hey Girl," "FDP," and "Men Explain Things to Me," respectively. And despite Tacocat's vibrant look, their songs are less high energy and more surf punk. Their latest release was their 2019 album, This Mess Is a Place. The focus of the album is the weird reality of America after the 2016 election.
Glitoris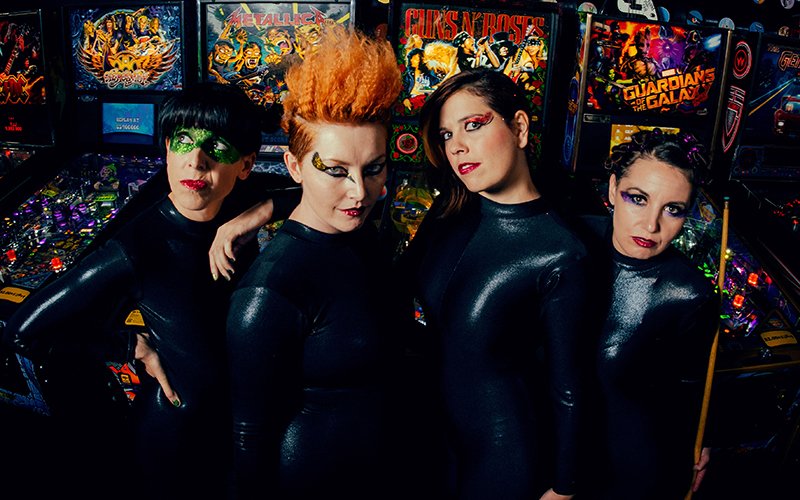 This Australian punk band first formed as a one-off band for a festival, where they performed in nothing but glitter in 2014. However, the audience's reaction to their music encouraged them to stay together and continue making music. Glitoris is well-known for its incredibly blunt, abrasive, and political songs. Their music has a chaotic, fury-filled energy to which goes well with the lyrics detailing their frustration with society and the obstacles it places in women's lives. In 2018, they released their most recent album, The Policy, which showcases not only their political message but also their abilities as musicians.
Skinny Girl Diet
Skinny Girl Diet is a British sister duo that got their start in London. An indie band, these two have performed at various small venues, DIY spaces, and festivals. Skinny Girl Diet is a part of the Riot Grrrl movement, a subculture combining feminism, punk indie music, and politics. Many of their lyrics are about intersectionality in feminism and the struggles POC continue to face in the world. Their heavy grunge sound and biting lyrics even earned them a spot on Billboard's 2015 "20 All-Female Bands You Need To Know." The group was originally a trio consisting of the Holliday sisters and their cousin, but in 2017 their cousin decided to break away from the band. Their latest album, Ideal Woman, was released in 2018 and discusses the expectations placed on women and the lack of representation of marginalized groups.
Fea
This next band is incredibly reminiscent of the origins of punk, with a high-energy, edgy sound. Fea is a Latina rock band that originated in San Antonio, Texas. This all-women band brings intense guitar riffs and strong vocals back into the punk scene, and some of their music has a pinch of country twang that oddly goes well with the rock. That's not the only thing that makes this band unique. A lot of their songs tend to be bilingual, often using Spanish, but also French, German, and a bit of Japanese. Fea's most recent album, No Novelties, was released in 2019, and it covers a lot of topics including the negative effects of social media, financial hardships, and toxic relationships.
QUEEN BEE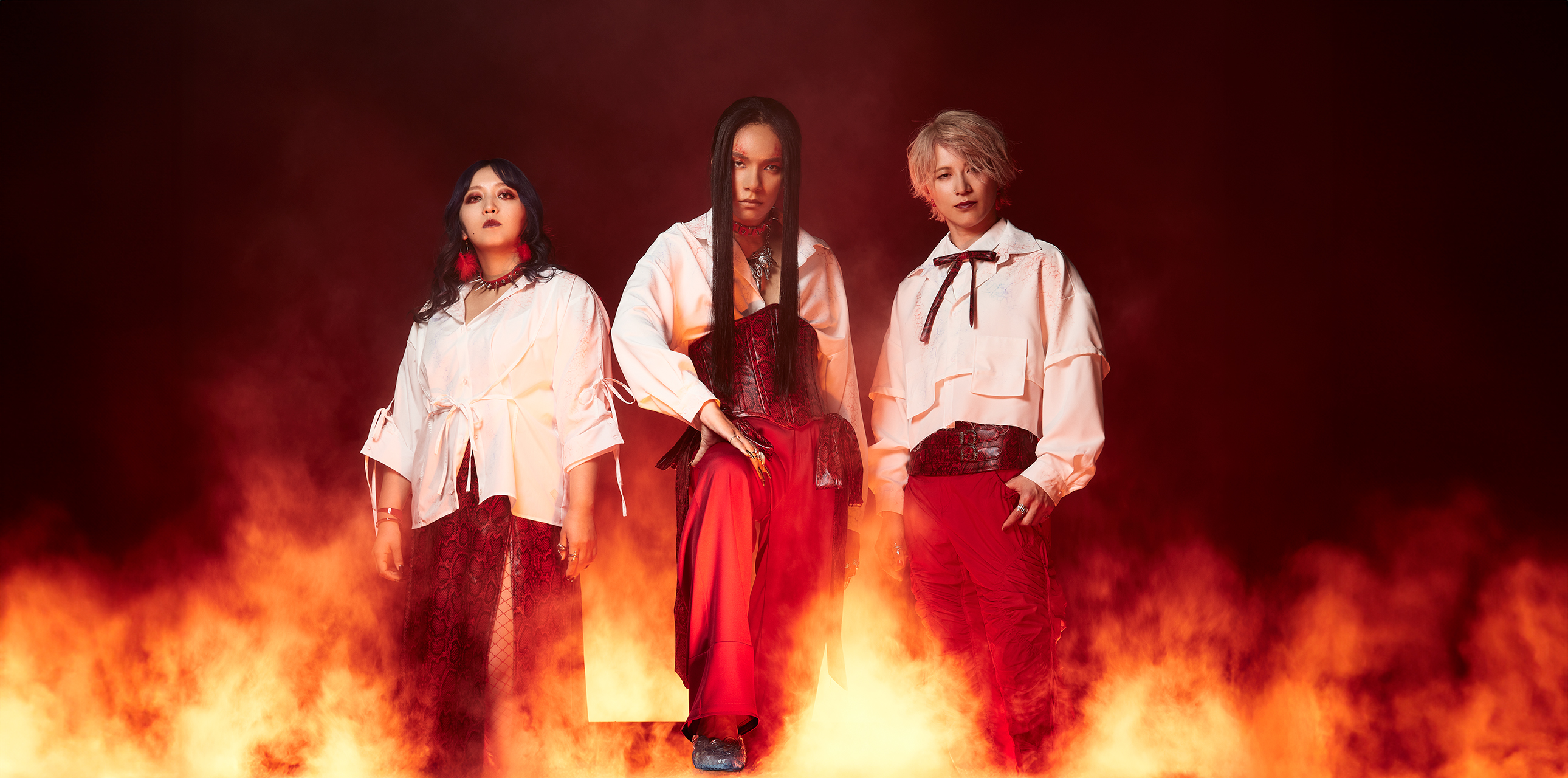 This is probably the strangest punk recommendation, but I wouldn't put it on this list if it weren't quality. QUEEN BEE is a Japanese rock band that describes itself as "fashion-punk." Their music style is unparalleled as it's a mix of j-pop, rock, and disco. This majority female band started in 2009 and has since risen in fame in Japan, with several of their songs being used in popular anime such as Tokyo Ghoul: re and Dororo. QUEEN BEE's songs often offer commentary about identity and the struggle of trying to be oneself with beautiful imagery. Their lyrics are frequently in reference to being a part of the LGBT+ community and being a person of color. The band has released several EPs and albums, with their last one, BL, releasing in early 2020.
Meet Me @ The Altar
This pop-punk trio met online in 2015 and released its first album in 2017. Although Meet Me @ The Altar's lyrics detail missing old relationships, mental health issues, and chasing difficult dreams, their music is upbeat and energetic. Unlike the previous bands, the core idea behind Meet Me @ The Altar's music is their hope for the future. While the group doesn't have many released songs, in October of 2020 they were signed to Fueled by Ramen, a record label well-known for their punk bands. This means there's hope for future releases as they continue to pave their way into the punk community. Their latest release was "Garden," a song about helping a loved one through a rough patch.
---
Sources: Bandsintown, Billboard, Fueled by Ramen, Gen Rise Media, Grinnell College, HistoryLink, Moshi Moshi, SpeakerTV, Spotify, The Music, Ziyoou-Vachi
Images: Blackheart Records, Sub Pop, Louder Than War, The Fader, The Rockpit, Ziyoou-Vachi
Featured Image: Kellyn Harrison
---

For more entertainment related content, visit us at Byte BSU!
Comments