by Jeremy Rogers When thinking about how music festivals - even smaller ones - help the communities where they are held, many people would assume that tourism would be the biggest player. People coming into a community to hear music usually go around to the area shops and restaurants, thereby helping prop up the local economy. Beyond the food trucks, local eateries, boutique shops, and artist displays, what about when music festivals do something more for the communities they are hosted in? Enter Fountain Square Music Festival. It began as a small operation started by a few passionate residents in the Fountain Square area. The annual event aims to showcase the brilliant aesthetic of the Fountain Square area and the artists living there. While music is the festival's driving force, it also aims to promote Fountain Square's local businesses and energy to attendees.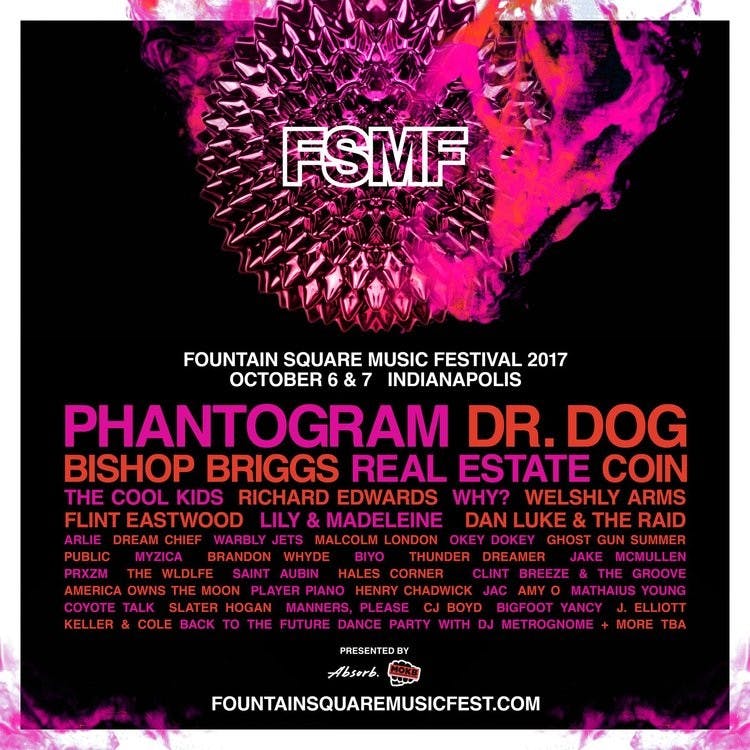 But once the music stops playing and the Nucleus Stage is empty, where does the money go? One would think that a portion of the money would go toward planning next year's festival, and that would be right. However, a portion of the money will also go to the non-profit behind the festival: Southeast Neighborhood Development Inc.
SEND is a non-profit group
that officially formed in 1991 to help the southeast neighborhood of Indianapolis after the urban area was greatly impacted by the building of Interstate 65. This highway cut through the once vibrant community, destroying hundreds of homes and businesses in the process. In addition to helping renovate dilapidated and abandoned houses, leasing out residences at a reasonable cost for residents, and helping local businesses through development services, one of the most visible ways that SEND have endeavored to help their community is through the Fountain Square Music Festival. In addition to the Fountain Square Music Festival, SEND has invested over $35 million into the near southeast neighborhoods of Indianapolis. They also frequently work on neighborhood beautification projects with other non-profit groups in the Indianapolis area such as the Hoosier Environmental Council, South Indy Quality of Life Plan, and Reconnecting to our Waterways. Though a portion of the proceeds will be going to SEND, here is what the price of admission
gives you access to as an attendee
. Some Ball State students share other reasons why they are going to Fountain Square Music Festival. Brandon Gick, a senior Telecommunications Sales & Promotions major from Lafayette, is a campus advocate and Fan Army member at Ball State. He's helped spread the word and get students excited about FSMF on and around campus. When discussing the festival he said: "Ball State students should take interest in FSMF because this is going to be a music festival like no other. FSMF will allow students to explore Indianapolis' growing music scene and immerse themselves in an intimate experiential lighting show on the festival's main stage. It's an event filled with great art, restaurants and local music to enjoy right here in our state's capital." Still not convinced to attend yourself? Claire Catton, a junior Psychology major from Carmel, is dating a member of one of the local bands playing the festival called Dream Chief, an electro pop duo from Indianapolis who works closely with festival organizers Absorb and MOKB Presents. "Ball State students should be encouraged and excited to attend FSMF. Not only can they explore the heart of Indianapolis at the festival, but it will broaden their horizons to a variety of music. This festival is unique because it consists of hometown Indiana artists, national acts like Phantogram and artists who are just starting to bloom." For a listing of bands playing at the festival, be sure to
check out our article
on who to look out for at the event! You can also follow Fountain Square Music Festival on
Twitter
and
Facebook
.
---
Sources:
SEND
,
FSMF
,
Wish TV
,
Byte
Image(s):
Fountain Square Music Festival
Comments