by Meghan Duffy @Smalls2233 Welcome to wild, wild world of otome games. It's a world overpopulated with a large disparity between the good and the bad. Anybody can make them and put them out there easily thanks to the Internet and programs like Ren'py. This leads to some great games, some bad games, some weird games, and some games twelve-year-olds made. I'm going to be playing all of them. Well, not all of them. I'll be playing one a week for the rest of the school year and you'll see me right here every week with something to say about each of them. Of course though, this week's not about any game. This week I'm gonna tell you, dear reader, what an otome game is.
What are otome games?
Let me take about fifteen steps back and explain about what  otome games even are and why they're the most terrible, beautiful things out there. An otome game is like a subset of a subset of visual novels. There's a couple of main types of visual novels, there are some that are there just to tell a story with limited choices, some gameplay elements like the Danganronpa series, then there's the dating sims.
Dating sims can be broken down into a few different groups, there are the eroges which are more adult with varying levels of story. There are the ones geared towards men, be it straight with a male protagonist, or Girl's Love, though some of the GL games may cater towards women but the vast majority are there for men.
Then there are otome games. They are usually centered around a female protagonist getting seduced, or seducing, a harem of men, or the Boy's Love (or BL) route, where you're a male protagonist getting seduced by or seducing a harem of men.
Some would argue that BL and GL deserve their own categories, however, for the purpose of this series I'm categorizing BL as otome and GL's gonna stick with the male side, though if there's a GL game that is clearly for women it may be done.
I may even do some game that aren't otome games but still fall under a dating sim if the game makes me laugh.
Types of Characters
What's the most important element for a dating sim? What's that? Did you say the background art? Well you're right… I'm joking mostly. The most important part is the cast of datable men (or women). How can you date anybody without a cast of dateable men, unless you want to date that chair that's in the background.
I mean go for it, I'll just judge you. There are a large number of character archetypes that you'll find, a great list to break them down for you can be found
here
but for now I'll break down some of the most common character archetypes.
Childhood Best Friend Type
The person who's always been there for you. You've known them your entire life and no matter what they've got your back. At some point in time you've gained feelings for each other but are too shy to admit it.
Example: Koujaku (DRAMAtical Murder)
[caption id="" align="aligncenter" width="266"]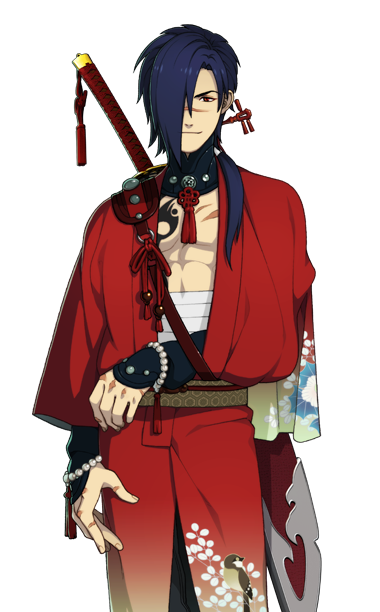 Photo Credit:
DRAMAtical Murder
[/caption]
Loner Type
Aloof and isolated by their own making, loner types are popular choices when making characters in otome games. They're usually men of few words but have a tender heart when the player gets to know them.
Example: Subaru Sakamaki (Diabolik Lovers)
[caption id="" align="aligncenter" width="200"]
Photo Credit:
Diabolik Lovers
[/caption]
Megane (Glasses) and Prince Types
The Megane and Prince types are cherished character archetypes in the otome genre. Egotistical and geniuses, the Megane and Prince types can and are frequently merged.
Example: Sakuya Le Bel Shirogane (Hatoful Boyfriend)
[caption id="" align="aligncenter" width="312"]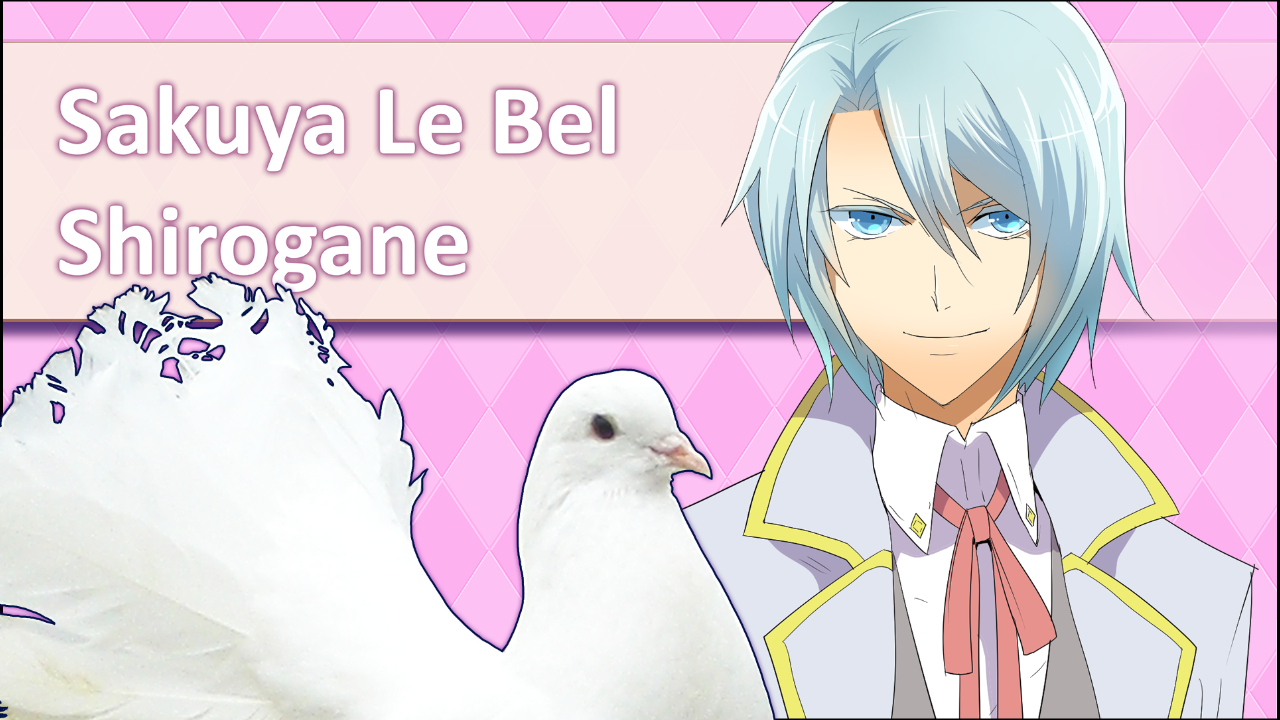 Photo Credit:
Hatoful Boyfriend 
[/caption]
Womanizer Type
Ah the womanizer. He goes after anything with a heartbeat. The main goal that comes with this character tends to be to bring him down to monogamy.
Example: Urie Sogami (Dance with Devils)
[caption id="" align="aligncenter" width="242"]
Photo Credit:
Dance With Devils
[/caption]
Something-dere Type
Tsunderes, yanderes, you name it they're all classic tropes. Every otome game has at least one of them.
Example: Takeru Totsuka (Kamigami no Asobi)
[caption id="" align="aligncenter" width="200"]
Photo Credit:
Takeru Totsuka
[/caption]
What to expect & the end goal
So what can you expect from this? Starting next week I'll have a fresh new article up about an otome game that you can read and maybe even play along to every week. Some of these games will be good, some will be bad, and these games will be just plain weird. I'm going to chronicle my experiences with each of the games, who I've chosen to romance, and what I've learned from each game.
In the end of this series I hope to pull together all I've learned and create my very own otome game. It'll be free and up for download for all Byte readers.
Next week will be…
The one and only game where you get to go to bird school which is for birds and date some handsome pigeons. Maybe get murdered too if you play your cards right.
Comments