New details for the latest entry in the Ace Attorney series have emerged. In an interview with Japanese magazine Weekly Famitsu, developers talked about the upcoming Ace Attorney 6 and announced some new information on the plot and gameplay.

While the series is no stranger to odd law practices and psychic abilities, Ace Attorney 6 seems to be stepping it up a notch. This game will find Phoenix Wright, the titular ace attorney, in a foreign country. After his tour guide is accused of a crime, (which was probably murder, judging by the series past five entries) Phoenix steps up to defend him. Unfortunately for Phoenix, this new country's court system has no defense attorneys, no doubt hindering our hero in some way; especially considering that prosecutors are still prevalent in this strange land.

In keeping with the mystical aspect of things, trials in this country seem to revolve around large mirrors present in every courtroom. Whether these mirrors are magic or not, little is known about their function as of right now. They will help players solve cases, but what that means exactly is unknown. The country places a lot of emphasis on the souls of the dead, so it is being speculated that these mirrors may play into spirit channeling, which has been present in the Ace Attorney series before.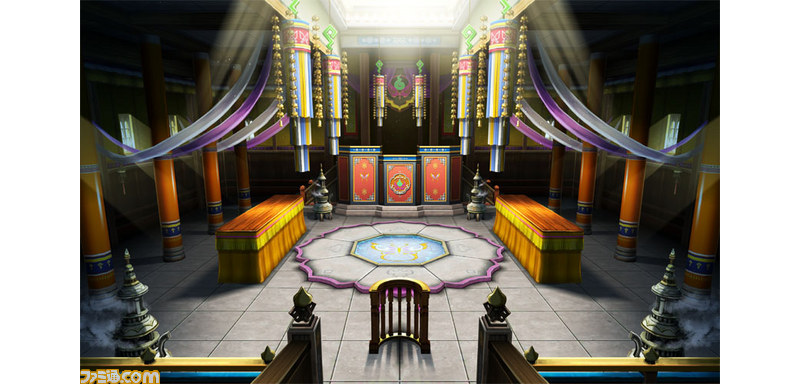 Finally, with a new country as the setting, a new cast will also be joining Phoenix. The only new named character so far is Bokuto Tsuani, the tour guide mentioned earlier, who is also an apprentice priest. This will probably also play into the the magical side to this series. It is unknown at this time if any other characters previously in the Ace Attorney series will be present.




So far, that is all the information that has been released. The developers have mentioned that the game is only about 30% complete, but there will be a playable demo in the next few weeks at the Tokyo Game Show from Sept. 17 through Sept. 20.

----

Source: Kotaku, Gematsu

Image: Kotaku, Court Records