by Mason Kupiainen The DC Extended Universe has had a history of announcing line-ups of films only to change their plans a few months later. Whenever a film comes out and something works within it, they generally announce random spin-offs and sequels that never see the light of day. For example, after Suicide Squad was released, DC announced plans for Deadshot, Harley Quinn, and Gotham City Sirens films, none of which ever came to fruition. Because of this nature of suddenly announcing films to only wipe them off the schedule, it may get confusing as to what films are and aren't coming out. To that end, this list will break down the confirmed DC films in the works. 
Batman
Arguably the most famous hero of all will
not only be getting one film but two
. Robert Pattinson will star in his own film, but it is still unclear how it connects to the DC Universe. Originally starting out as a
standalone film for Ben Affleck's
interpretation of the character, it slowly morphed into this strange, unclear, yet exciting interpretation of the Caped Crusader. However, it was also
recently announced
that Warner Brothers is gearing up to create another series of Batman films with Affleck's interpretation of the character, but with another actor in the role. 
Flashpoint
A standalone Flash film has been in development hell for a while now. After burning through
countless directors and release dates
, we finally have some stability. As of now, the film is scheduled to release on July 2, 2022, with Andy Muschietti, director of the two
It
films, set to helm the project. The project also slowly morphed into an adaptation of the
Flashpoint
storyline, with both
Ben Affleck and Michael Keaton
set to reprise both of their roles of Batman in the film. Adapting
Flashpoint
is a strange choice for the Flash's
first outing as it revolves around changing timelines, but at this point, I'm just wanting any theatrical movie for the Flash.
Shazam and Black Adam
[caption id="" align="alignright" width="299"]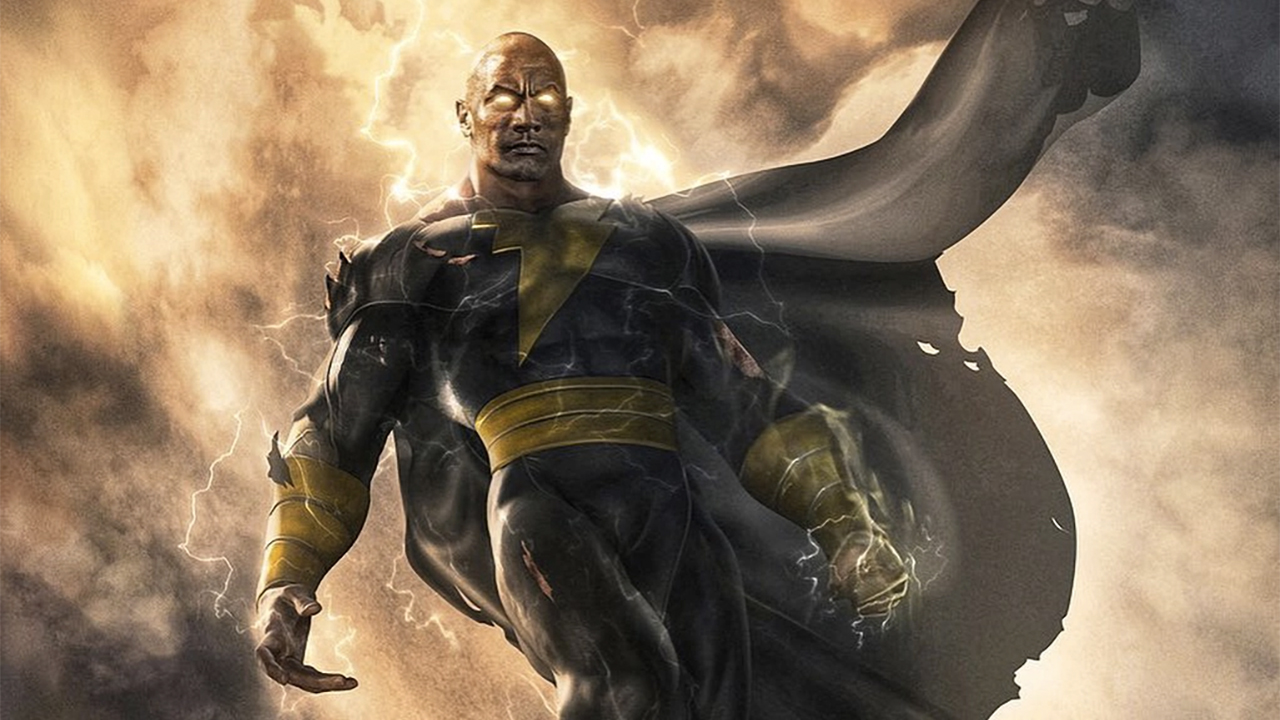 Image from
Game Radar
[/caption]
Similar to the Flash, Black Adam
has dealt with multiple release changes.  now, will not be in
Shazam: Fury of the Gods.
Zachary Levi has mentione
d
Dwayne Johnson will be portraying the character and, as of
 that
Black Adam and Shazam won't cross paths until
Shazam 3.
Moving forward with the characters, it'll be interesting to see how DC brings the two into the rest of the universe, or if they'll keep them contained within their own mini pocket universe within the DCEU.
Aquaman 2 and The Trench
After the release of the first Aquaman film,
James Wan
was attached to direct the sequel. There's no word on where the sequel will go, but judging from how the first film ended, it's likely that Black Manta will be the main antagonist of the film.
Aquaman 2
wasn't the only film announced, but also a spin-off focusing on the Trench. With Wan's background in horror, being the one to start the
Saw, Insidious,
and
The Conjuring
franchises, it makes sense he would be interested in making a horror film within the Aquaman world. There hasn't been a director attached, but
producers have said the film will arrive before
Aquaman 2
. 
Wonder Woman 3 and Amazonians
Patty Jenkins will return to take the reins on
Wonder Woman 3,
but before the film is released, a spin-off is planned to set-up the film. Although
Jenkins won't be directing the spin-off, she and Geoff Johns came up with the story
that will somehow fit in with the three
Wonder Woman
films. Although the plot of the spin-off hasn't been revealed, getting the chance to explore Themyscira will be interesting to see. 
Joker sequels
Even though the Joker film was set up to be standalone, it was only a matter of time before a sequel was announced.
Todd Phillips
has been working on a story for the sequel, while Warner Bros. has reportedly offered Joaquin Phoenix
$50 million
for two more sequels. There's no word on where the sequel will go, but it'll be interesting to see how they explore the character of Arthur.
The Suicide Squad
[caption id="" align="alignright" width="298"]
Image from
Variety
[/caption]
James Gunn has written and directed the soft reboot of the franchise that will be given an
R-rating
. The film will be released on
Aug. 6
, with an HBO Max spin-off series of
John Cena's character Peacemaker
in the works. A sequel to this film hasn't been announced, but Gunn has said that a sequel is
"definitely a possibility." 
Superman
For fans of
Man of Steel,
there is still hope for a sequel.
J.J. Abrams has signed on to direct a Superman film, with the possibility of the return of Henry Cavill
. Nothing has been officially announced to allow Abrams the chance to tell the story he wants. However, Superman is too iconic of a character to just let the story sit on a shelf. Right now, all we can do is hope and pray that Abrams chooses to bring back Cavill. 
---
Sources:
CBR
,
Cinema Blend
,
Collider
,
Comic Book
,
Den of Geek
,
Entertainment Weekly
,
Indie Wire
,
Inside the Magic
,
Screenrant
,
Syfy Wire
,
The Verge
,
Vanity Fair
,
Variety
Images:
Games Radar
,
Variety
Featured Image:
The Verge
Comments