What you need:
Several pieces of assorted china and glassware
Clear, heavy duty glue
Whether you're looking to add a touch of charm and class to a party or just want to feel like you're having dinner with the Mad Hatter and Alice, here's a guide that shows how to make a set of personal serving trays.
This is an Anthropologie-inspired design, but it will carry a more reasonable price compared to the $70 the store charges. This project requires a bit of patience, a keen eye and sense of style.
1. The hardest part of the entire process is the most important and time consuming: gathering the china.
I make a habit of collecting small pieces of china that I like, but I also visit thrift stores. Muncie is home to a few places that are great for selling secondhand goods. Check out Goodwill, the Attic Window and Frankie D's Fleamarket and always keep an eye out for plates that fit your style.
You will want to get plates in a variety of sizes but that will look good together. In addition to the plates, you need to look for separators. You can use regular coffee mugs, tea cups or even cut glass pieces. Make sure to get them in a variety of sizes because this will add a greater dimension to the piece.
My tip is to buy anything and everything that you like. It's better to have too many than not enough.
DN PHOTOS JORDAN HUFFER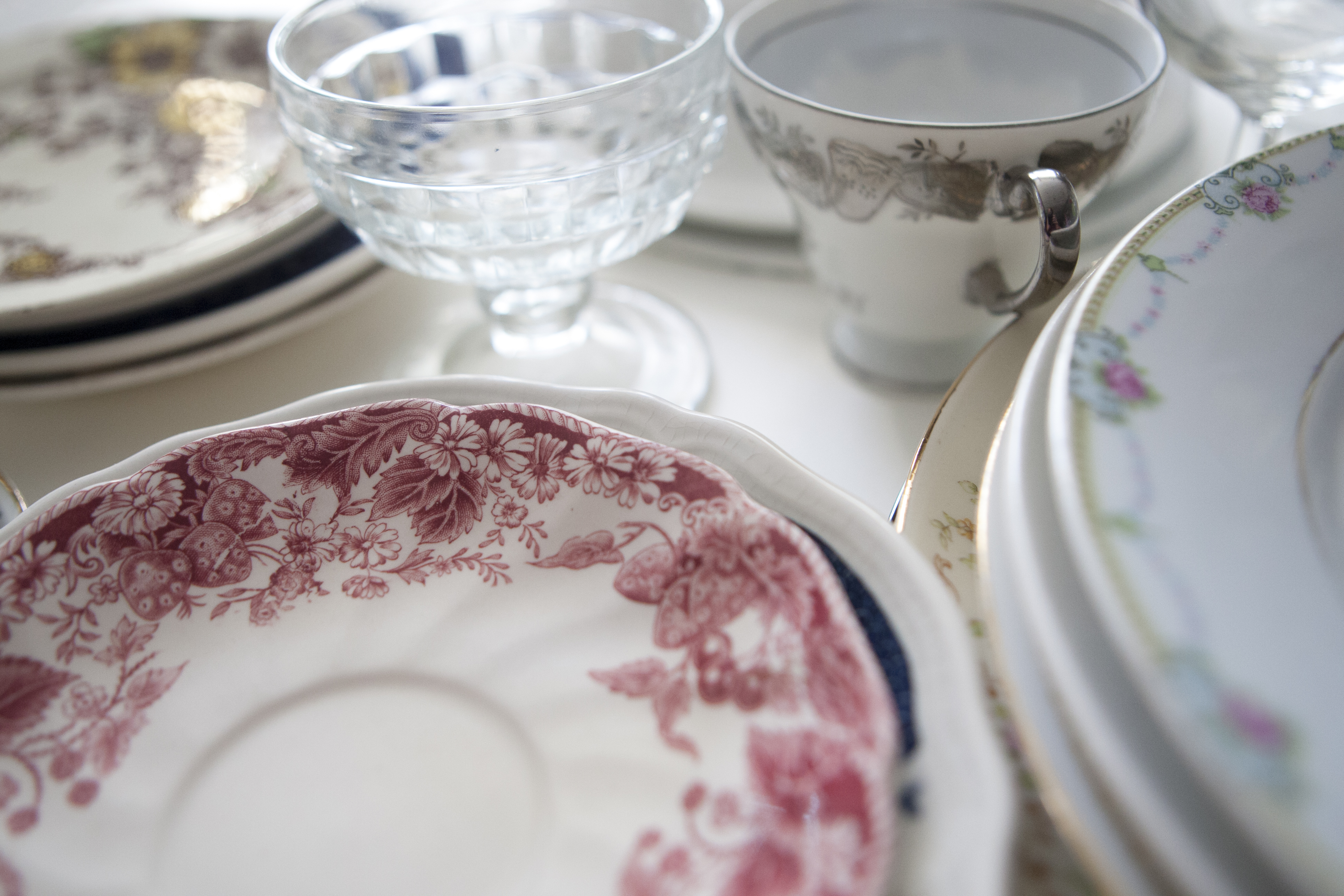 2. Clean the dishes thoroughly and stack them up how you would like for them to look. This will give you an exact idea on how the pieces should be put together. Use glue that is fit for glass and ceramic and that will dry clear.
3. Apply glue to the bottom of your first separator. Place it in the center of the plate so that there is equal space all around the glass. This may take a few attempts, but the glue won't dry right away, so you have time.
4. Continue to stack the plates and glasses until the tray is built. I would suggest building them in the place you want them to dry. I placed mine in the kitchen so that I could step back and look at the plates from a distance to make sure they were level. I let mine dry overnight before touching them again.
5. Fill them with homemade or store-bought goodies for you and your guests to enjoy.
Jordan Huffer is a junior photojournalism major and writes 'I Shoot People for Fun' for The Daily News. Her views do not necessarily agree with those of the newspaper or The Daily. Write to Jordan at jahuffer@bsu.edu.