Today: Widespread rain showers will impact the majority of our viewing area. Don't forget the rain boots, rain jacket, and umbrella when headed out the door. Also, plan for a slower commute as roadways can be slick in spots.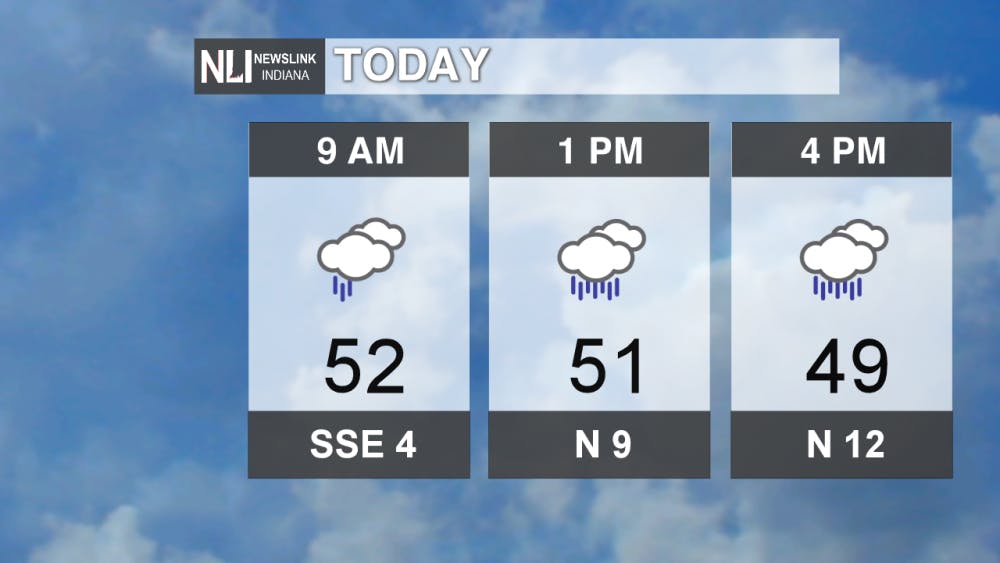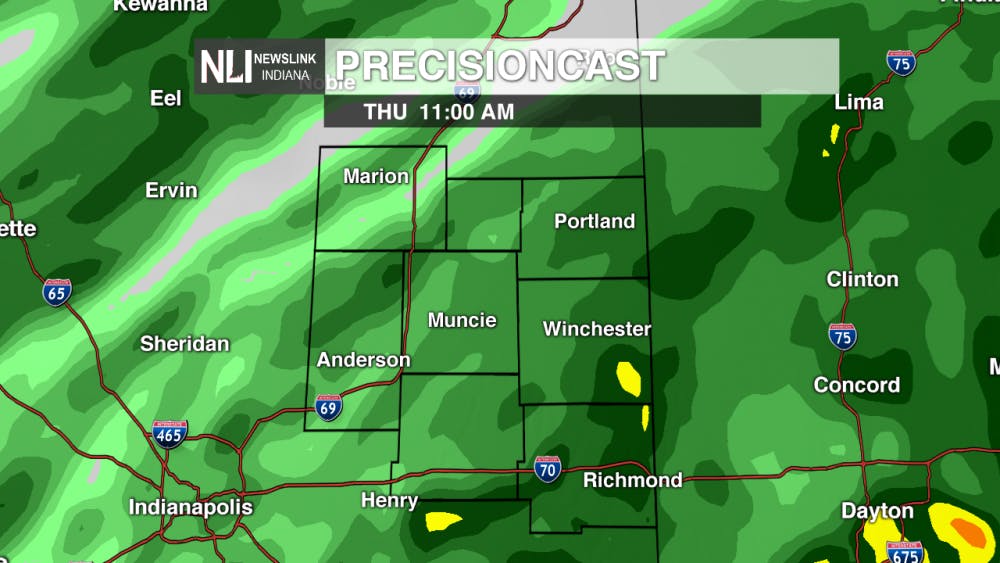 Tonight: Another quarter inch of rain possible as rain showers continue into this evening with the gusty winds. Temperatures will dip down into the mid 30's.
Tomorrow: Rain moves out of our area allowing for clouds to take their place. Windy conditions dominate while chances of sunshine increase as the day progresses. Temperatures will reach up to 50º.
7-Day Forecast: Showers begin the weekend, but a clearing comes just in time for Easter Sunday. For the beginning of the next work week, we will be seeing conditions in the low 50's. Chances of rain move back in on Tuesday, but sunshine doesn't stray for too long following that.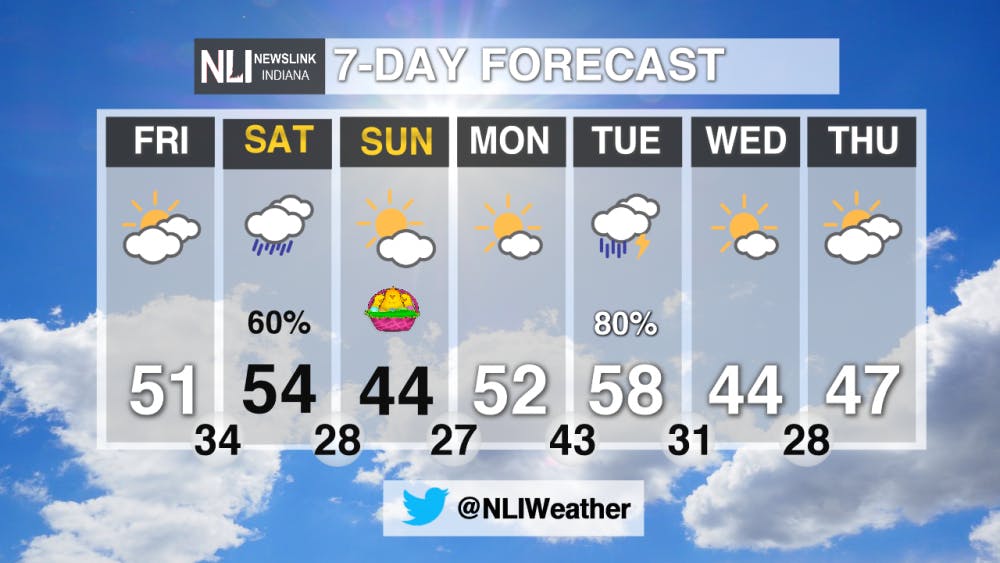 --- Weather Forecaster Payton Domschke
For more updates be sure to follow us on Twitter @NLIWeather.
NewsLink Indiana is a proud Ambassador for the NOAA Weather-Ready Nation program.
For more information about the Weather-Ready Nation program please click HERE