After what appeared to be a successful opening day at the annual Earl Yestingsmeier Invitational, Ball State positioned itself well heading into round three, finishing in second place. The Cardinals, however, were not satisfied. 
"To be honest, we didn't feel like that first day was very good," sophomore Carter Smith said. "What I heard with everybody was that we shortsided ourselves too much and we put ourselves in positions where we couldn't make pars." 
The Cardinals followed this performance with a dominant day two showcase, improving their round two score by ten strokes. Smith and junior Kash Bellar led not just Ball State, but the entire competition with final scores of 2-under-par and 1-over-par, respectively. That helped the Cardinals earn a first place finish, 16 strokes ahead of the competition. 
Fleck said, to his recollection, he can't remember a time two Cardinals under his leadership led the competition in individual scoring while also securing a first place finish as a team.
"I'm really proud of both of those guys," head coach Mike Fleck said. "Those are our two best players, and they showed out this week with their performances." 
Saturday, Sept. 9 - Round 1 & 2
After earning Mid-American Conference (MAC) Golfer of the Week honors following the Golfweek Collegiate Kickoff last weekend, Smith had another strong pair of opening rounds to begin the invitational, finishing first in individual play with an even score. No other golfer at the competition was able to score even to or under par. 
Fleck said Ball State set up the Delaware Country Club's course to be as difficult as possible in preparation for the invitational.
"We could put these pins in some pretty tough spots and we did that," Fleck said. "Obviously we have a little more familiarity with the course, but the golf course definitely showed its teeth."
Bellar and junior Braxton Kuntz tied for seventh in individual play at four-over-par as Ball State  found itself six strokes out of first place to close the opening day of competition.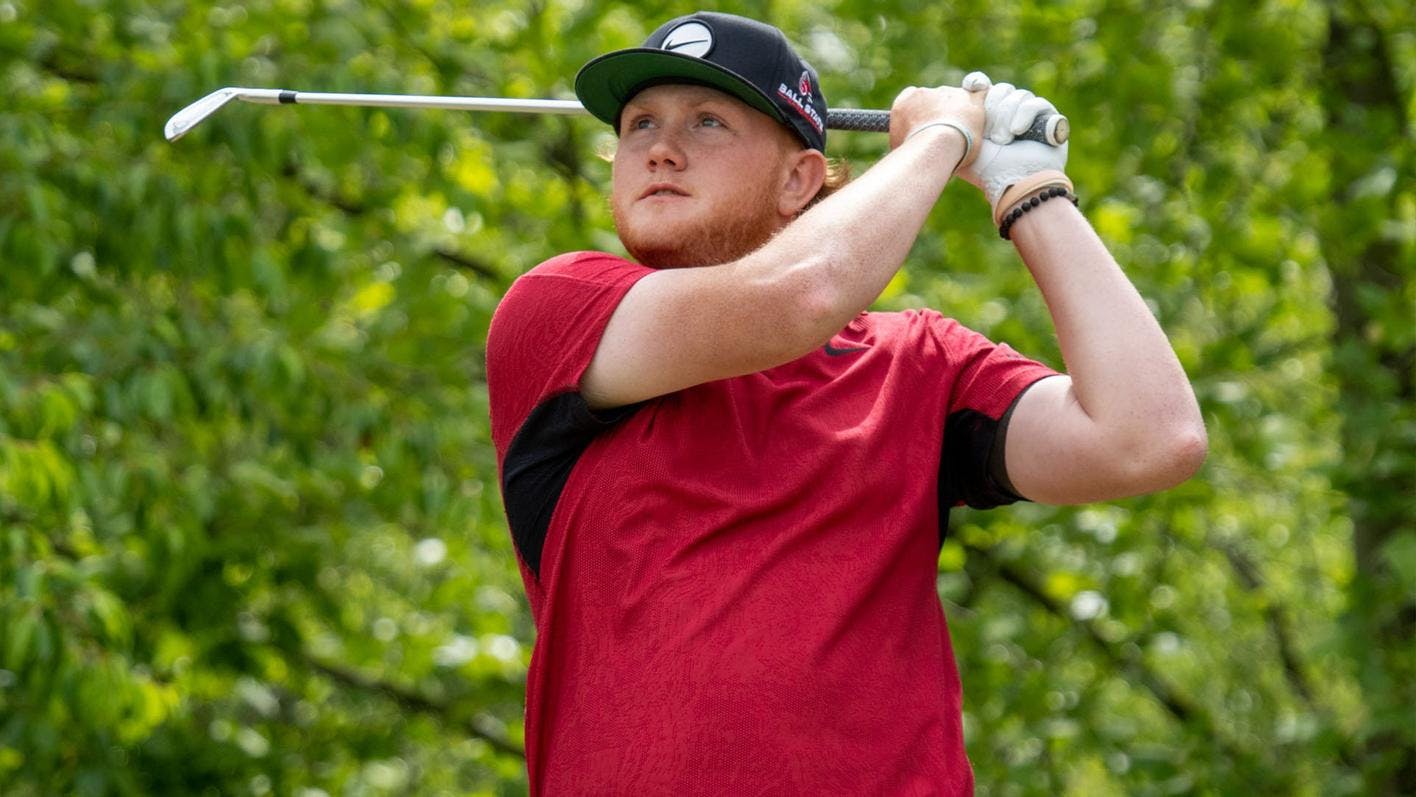 Sunday, Sept. 10 - Round 3
Steadily improving through the first two rounds of the competition, the Cardinals saved  their best for last. Following scores of 295 and 287, Ball State rounded out the Earl Yestingsmeier Invitational by putting in their best round of the contest with a third round combined score of 277. 
"Yesterday we just made a lot of mistakes,  mental mistakes where we shorted ourselves," Fleck said. "Unfortunately, that turned into a pretty fast bogey way too many times, but today I think the guys had a little bit different mindset relative to managing the golf course. They did a much better job of putting the ball in the proper place to give themselves a chance to make pars and birdies." 
Smith and Bellar finished the competition individually in first and second place to push the Cardinals to a first place finish out of 10. Bellar finished  play with a round three score of 3-under-par, followed by Smith at 2-under-par. Additionally, Ball State was the only program to score under par in any round of the competition, finishing 3-under-par as a team in the final round. 
"The putter is rolling pretty well, the driver is pretty good, I mean, really, I'm kinda firing on all cylinders right now," Smith said. "The biggest thing is just my game plan going into each course. This week I feel like I went in with a really good plan, just trying to stay away from big numbers, and it was the same thing last week."
The Cardinals look to continue their strong start to the 2023-24 season when they head to the Badger Invitational in Madison, Wisconsin, Oct. 1.
Contact Nick Shelton with comments at nicholas.shelton@bsu.edu or on X @NickS9954.