Blast from the Past: The Best Cartoons of the 90s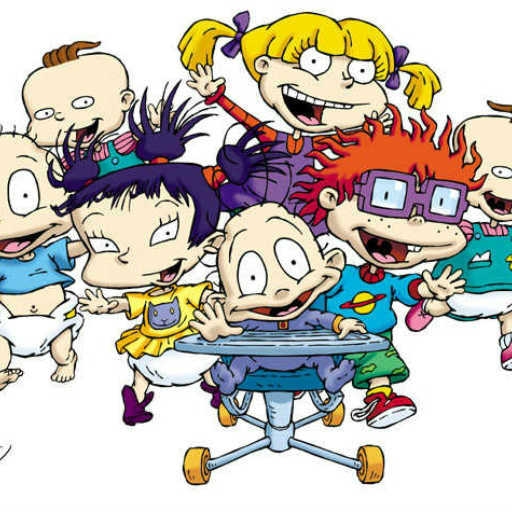 Photo Courtesy of Audio tool
When you catch a glimpse of the kinds of cartoons that are on television these days, it's nothing compared to the 90s. We have to admit that from 1990 to 1999, television aired some of the best cartoons in our history.
Companies such as the Warner Bros., Disney Channel, Nickelodeon and Cartoon Network were just some of the few that made these 90s cartoons the best of all time. But which would you say would be your favorite?
I took the time to ask my Facebook and Twitter friends what happened to be their favorite show from the decade. Looking at the graph, it shows that out of the 55 participants, Rugrats took a stand in first place, with The Powerpuff Girls in second place. Hey Arnold and Doug tied for third place.
According to the Internet Movie Database, the number one ranked show was Batman: The Animated Series which didn't get quite as many votes according to the survey. My personal top three would have to be Ed, Edd, 'n' Eddy, Rugrats and Courage the Cowardly Dog.
This so called "Golden Age" of television gave audiences shows that they could relate to. At the time, it targeted a specific audience of the younger generation on the real life scenarios of growing up. Children could relate to the cartoons whether it was bullies like Angelica from the Rugrats or Kevin from Ed, Edd, 'n' Eddy, or watching Courage overcome his fears of monsters.
Now these days, cartoons are much more concerned about the diversity that is associated with the characters – which wasn't much of a problem in the 90s. Also, many of the new shows such as Rabbids Invasion, Breadwinners and Uncle Grandpa all seem pretty pointless with no award winning story line.
So in honor of the Ball State University Homecoming 2016, let's celebrate to 90s decade and praise the many amazing cartoons that were created and became overwhelmingly successful.
Photo Courtesy of Ally Edmonds