Muncie Police are seeking the public's help in identifying two suspects who robbed a Muncie Walmart early Monday morning. Anyone with information is asked to call Muncie Crime Stoppers. Photo provided, Muncie Police Department
Muncie Police are looking for information on two suspects after they stole cell phones from Walmart North on Monday morning before 3 a.m.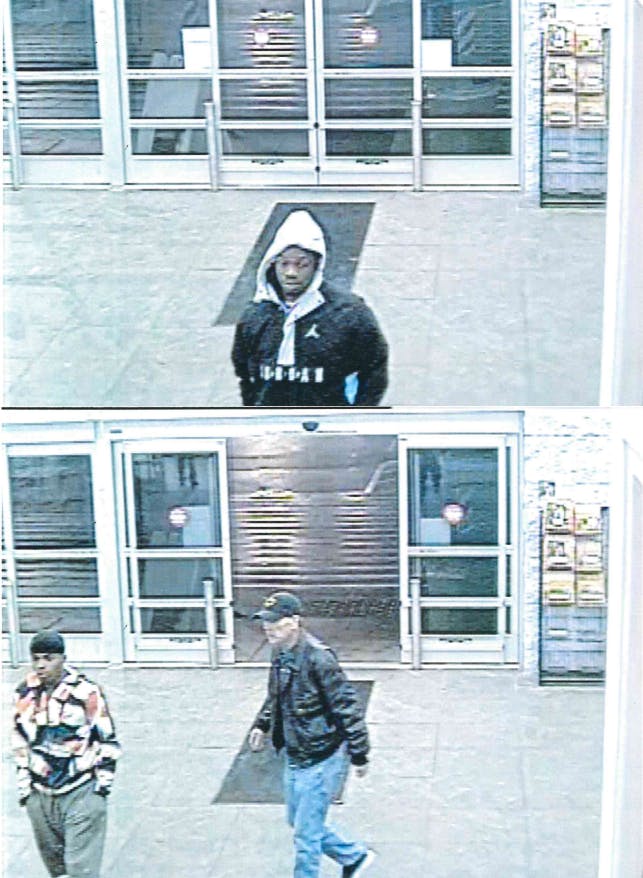 Muncie police Capt. Joe Todd said the two young black male suspects both entered the store separately, then got together in the store and went back to the electronics department.
The two asked about a cell phone, and when the store clerk went to open the display case, one of the suspects went behind the counter, pinned the clerk up against the wall while the other suspect reached in and grabbed the cell phones, according to Todd.
After they stole the cell phones, Todd said the two left the store.
Anyone with information is asked to call Muncie Police Detectives at 765-747-4867 or Crime Stoppers at 765-286-4050.
Contact Andrew Smith with comments at ajsmith15@bsu.edu or on Twitter at @AndrewSmithNews.